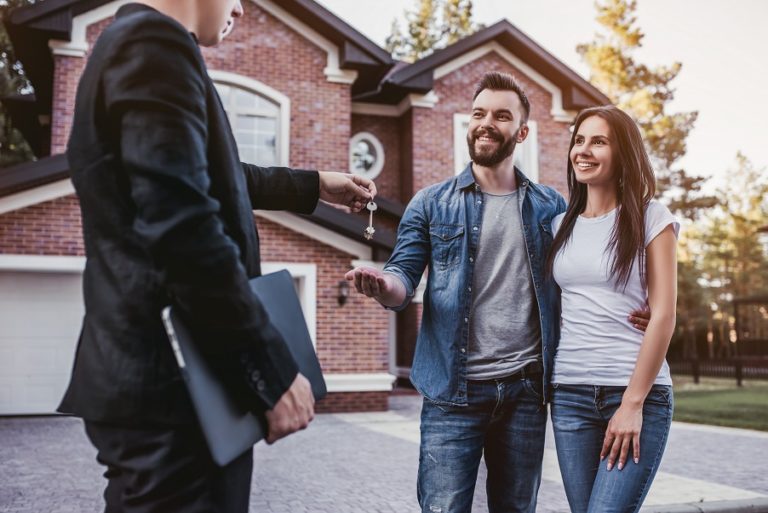 It's a seller's market in the mortgage world these days. That means there are more buyers looking to purchase homes than there are homes for sale, giving way to some strong competition. Properties may be going off of the market more quickly since there is higher interest, and they may be selling for more than the asking price. So how are you supposed to beat out the competition? Take these tips into consideration the next time you find yourself in a seller's market.
Be proactive.
Homes may go off the market lightning fast in a seller's market, so be ready to act fast. Research houses in your preferred neighborhood a few months before you are ready to buy to get a feel for the market. This will help you determine what the typical price range is and how quickly homes are sold. When you are ready to purchase and have found a home, if possible, try and schedule a tour before the weekend open house. This will give you an advantage over other buyers to put in an offer before they even see the house.
Get pre-approved.
When buying in a competitive market, you should always be as prepared as possible. First, start by getting pre-approved. Getting pre-approved shows the seller you are serious and ready to buy. Having your finances in order indicates you have the means to purchase the house and won't need to back out of the contract for financial reasons. Your pre-approval letter will show how much you can afford and what type of mortgage is best for you.
Make a strong offer.
Bringing your strongest offer to the table may save time by eliminating a negotiation period or bidding war. A seller may not want to deal with the hassles of negotiating, so if you present a solid offer, it may have a better chance of being accepted right away. Also, bringing your strongest offer will save you time, and probably money, by taking you out of a bidding war. Presenting an offer that is much lower than the asking price could deter the seller and they will take your offer right off the table. If you have done your due diligence, you will know the best offer to make.
Get personal.
Writing an additional letter to the seller, along with your offer letter, may help you stand out against other buyers. If you plan on making the house your forever home, write a formal letter to the seller explaining how you envision your family in the home. Maybe you see yourself cooking breakfast for your family every morning in the kitchen, or describe how you can see your kids playing in the backyard on sunny days. Adding a personal touch to your offer may give you an advantage over your competition.
It's a tough market out there right now, but with the right mindset and game plan, you will be enjoying your new house in no time!
If you are ready to get started, contact one of our loan officers.