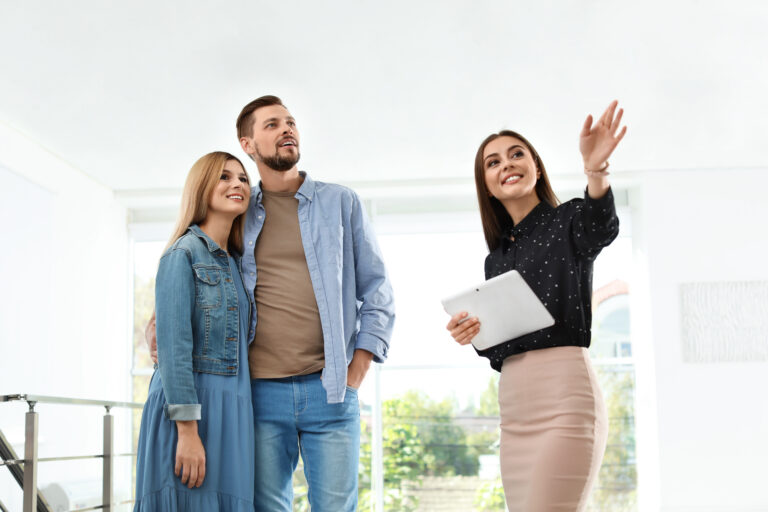 Whether you're a first-time home buyer or seasoned house hunter, there are some commonly made mistakes you should know to avoid.
Not Determining How Much House You Can Afford
You should know how much your budget is before you start looking for houses. This will help you avoid wasting time looking at homes outside your price range and spare you the heartache that comes with getting attached to a home you can't afford. An excellent way to determine your true budget is to talk with a lender and get prequalified. Prequalification is a review of your credit, income, and expenses and helps you nail down how much you can afford to spend.
Looking for a Home Before a Mortgage
It's important to talk to a mortgage broker and get pre-qualified prior to searching for a home. Not only will prequalification tell you how much you can really afford so you don't waste time seeking homes outside your price range, but it could be what stands between you getting into the home of your dreams or losing out on it. In competitive markets, you could lose out on a property if you aren't already prequalified and someone else who wants it is. Prequalification shows the seller you are serious about buying and have your finances in order.
Using All Your Savings for a Down Payment
While spending your full savings to come up with enough for a sizable down payment may sound like a good idea in theory, it is not in practice. Many people try to pay the standard 20% down in order to avoid paying private mortgage insurance, or PMI, and will sometimes devote all of their savings to doing so. This is a risky and often unwise move as it leaves you without funds for any potential emergencies or unforeseen expenses that may come up. If you're set on putting down a certain amount, you should try to wait until your savings exceed that amount so you aren't left with nothing following your down payment.
Not Looking into Special Programs
When most of us think of mortgages, we think of the traditional 30-year conventional mortgage. While that is a great option for many, there are lots of loan options and programs available that may better suit you and your needs. For example, there are government loan programs you may qualify for depending on your circumstances. Many states also offer programs for first time homebuyers and other qualified individuals looking for homes that may help you attain homeownership easier. It's important to talk to a mortgage professional about your background, finances, and goals in order to determine if you qualify for any special programs. If you don't, you may be cheating yourself out of a mortgage or assistance program that would better benefit you.
Relying on Emotion Over Reason
There are times where going with your gut and following your heart are in your best interest, but when it comes to the home buying process, it's important you not let emotion completely take over your decision making. Try not to become overly attached to a home you see; it's a competitive market, and you don't want to be left crushed if you're unable to close on the home. Additionally, it's essential that you keep your finances and goals in mind when choosing a home. You may fall in love with a home out of your budget, but it's important to consider what spending more money might mean in the long run. Is it really worth buying that particular "dream" home if it means you're barely getting by each month after your mortgage payment? Buying a home is one of the biggest purchases and decisions you'll ever make, and it's not one to be made in haste or based solely on feelings.
When you seek out the guidance of a seasoned Loan Officer, they can help you navigate the home buying process and avoid common missteps. Contact one of our experienced Loan Officers today to get started on the path towards homeownership.