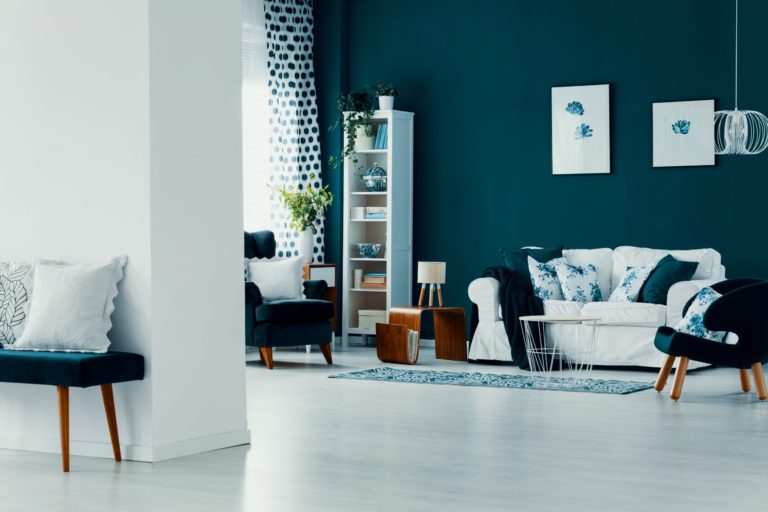 With so many of us enjoying plenty of extra hours in our homes right now, it's an ideal time to tackle some small but impactful projects to maintain and improve your space. We've compiled a list of our 5 favorite ideas, that all require minimal supplies to accomplish!
1. Organize!
This may not be the most exciting task for everyone to tackle, but organizing and reducing clutter makes your home more functional and enjoyable now and in the future.
Some common hotspots include kitchen drawers and cabinets, bedroom closets, home offices, and other frequently used areas. Cutting through the clutter and putting everything in its place can be a time-consuming process, but the finished results are well worth it! Find some inspiring before and after pics here!
2. Plant a Kitchen Herb Garden
An indoor herb garden is a beginner-level gardening project that reaps big rewards. Indoor plants help clean the air in your home, and fresh herbs are delicious to cook with! You can get creative with containers and use items you already have. Teacups and teapots are an attractive option, but even Tupperware works! Find a list of popular kitchen garden herbs here!
3. Rearrange Your Furniture – Or Go All Out and Refinish it.
Simply shifting the items you already have in a room can transform it. This can help relieve the boredom of spending so much time in the same place. Try a few different layouts and pick the one you like best. If you get tired of your new arrangement, change it up again!  If you want to impact your lookup, even more, this is also a good time to refinish any furniture that needs it, or that you'd rather have in a different color!
4. Paint! Paint! Paint!
Touch up paint anywhere that needs it – from walls and ceilings to baseboards to cabinets. Try out an accent wall or new front door color for some extra punch! Check out baseboard painting tips here!
5. Switch Things Up
Change out the photos in your wall frames, update your air vent covers, or swap out your cabinet and drawer knobs for something different. These changes take a bit of time but don't require anything more than a screwdriver!
Making the most of your extra time at home with easy projects can help pass the time, ease the monotony and boost your enjoyment of your home!
We're all practicing social distancing at First Home Mortgage, but with today's range of communication technology, our loan officers can still offer you personalized service while keeping everyone safe. If you have questions about purchasing or refinancing a home, contact one of our experienced loan officers today!