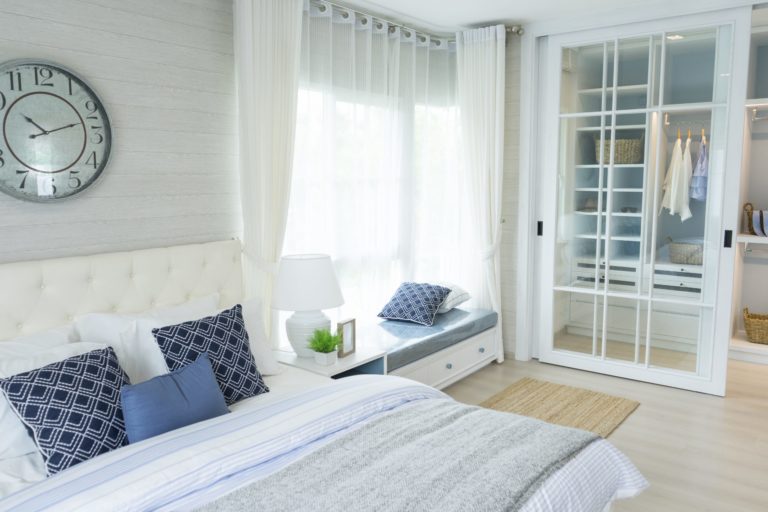 Packing up and moving to a new home can feel overwhelming, but during the current global pandemic, this feeling can be heightened with extra precautions considered. Follow these 5 tips to make your move feel as safe as possible.
1. Decide whether to use a moving company
With all of us trying to limit social contact and states placing restrictions on gatherings, it's not the best time to rally all of your family and friends for a moving party. Moving everything yourself or with just a couple of helpers is doable, and arguably the safest option overall. However, if you have a lot of large items to move, limited time, or simply don't feel able to do it yourself, it may be worthwhile to use a moving company. Most states consider movers to be essential, allowing you to lean on those moving companies in your area. Be sure to ask what safety precautions the company is taking to limit contact, and if there are any different procedures they need you to follow.
2. Clean your home before moving day
Thoroughly cleaning and disinfecting your home while packing and before moving helps prevent bringing germs into your new place. It's also an important measure to help protect your family, friends, or movers who are in your home and handling your boxes and furniture. Cleaning companies may be available in your area, but again be sure to use caution when planning to have additional people in your home.
3. Keep social distancing guidelines in mind
Keep CDC guidelines in mind while moving, particularly if individuals outside of your immediate family are involved. Wearing masks, maintaining a distance of at least 6 feet from others, washing your hands frequently, and avoiding touching your face are all great practices to keep everyone safe during your move.
4. Clean and disinfect your new home before unpacking
Ideally, the prior owners would have already cleaned and disinfected it for you, but in times like these, it's best to be sure! Thoroughly clean and disinfect using CDC recommended cleaning products before moving items into your new home or hire a cleaning company to do it for you.
5. Wipe down boxes before unpacking
Moving companies will often unpack items for you, but some homeowners are choosing to skip that step to limit the potential spread of germs. If you choose to unpack items yourself, wipe down the boxes with disinfectant wipes before opening them. Another option is to leave boxes in your new garage or basement for a few days if possible until they are past the point where germs could survive on the surfaces.
Following these moving tips can help give you peace of mind, knowing that you've done everything possible to keep yourself and those around you safe. If you have any questions about moving or refinancing now or in the future, please contact one of our experienced loan officers today!