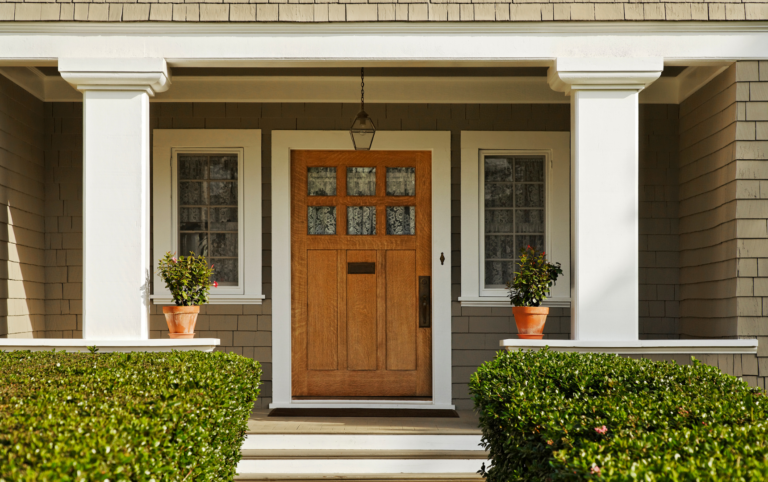 Spring is right around the corner which usually means it's time to start thinking about the landscaping and gardening that needs to be done to maximize your curb appeal. You don't need a big budget or a lot of time but making small changes can make a big difference. Here are 5 ways to add curb appeal and value to your home.
Update Lighting
Having at least a porch light is standard on most homes but adding additional lighting to accentuate certain features of your home is a great idea. For example, using solar lights, you can line your walkways, driveway, or garden beds. Solar lamps are quick and easy to install and require no electrical hookup. You can also think beyond ground lighting. Hanging LED string lights in your backyard around existing trees or your deck can create a casual vibe, perfect for hosting summer parties.
Mailbox Makeover
Your mailbox is typically front and center so why not spice it up? Painting your mailbox post black or white and then planting bright flowers around the base to add a pop of color will really draw the eyes of guests and passersby.
Accent Your Windows
Two ways to add curb appeal and character to your home are shutters and window boxes. You may already have shutters in which case maybe they just need a bit of love and coat of new paint. Adding new shutters may present as a bigger task but the result is worth it. In addition to shutters, you can add window box planters and fresh blooms to add color and life to the front of your home. If you're handy, you can DIY your own boxes or purchase a ready-made option!
Front Door Update
Take some time to focus on the front door. Everyone coming to your home likely walks through the front door so giving it a facelift won't go unnoticed. Painting it a bold contrasting color, adding a decorative door knocker or seasonal wreath, and swapping out the old hardware are all inexpensive options that will give your entry way a whole new look.
Lawn Maintenance
A little TLC to your yard can go a long way. As we come out of winter, it's important to take time to pick up sticks or branches, rack any leaves left behind from fall and give your grass a good feeding to ensure it has a healthy start to spring. Adding fresh mulch to plant beds and trimming shrubs will be sure to give your yard a clean, fresh look!
Using these tips to get your home ready to sell? Check out more resources on our website www.firsthome.com!