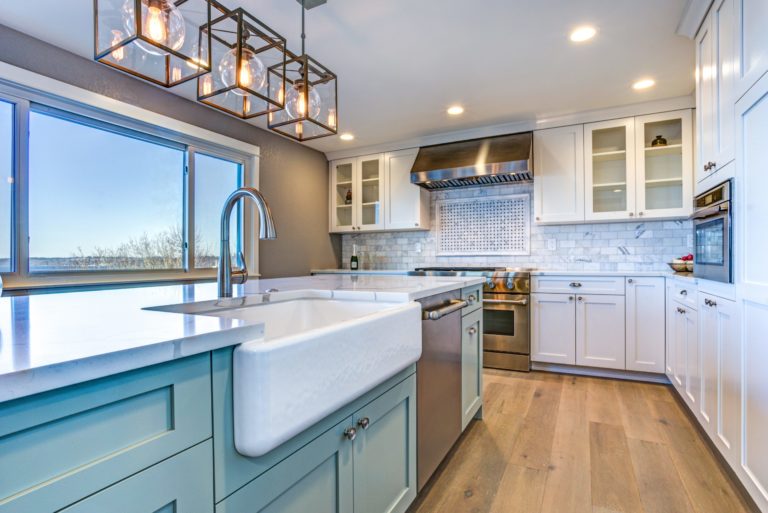 Keeping our homes clean and disinfected is an important step in safeguarding our health and the health of our loved ones, particularly now. Hand washing, social distancing, and other CDC-recommended guidelines remain vital, as no cleaning is ever perfect. However, we can all reduce our risks by following these 7 home disinfecting tips!
1. Protect Your Hands While You Clean
From harsh cleaners and germs! It's best practice to wear disposable gloves while cleaning and wash your hands well after removing them.
2. Use Disinfectant Wipes for Frequently Touched Hard Surfaces
These include door and cabinet knobs or handles, light switches, and banisters. Try to wipe them down at least once or twice a day, and allow the surfaces to air dry for the most effective results.
3. Use Disinfectant Spray on Large or Porous Surfaces
Fabric surfaces like sofas, mattresses, and even carpets can be sprayed with Lysol or a similar product to kill germs on the surface. The disinfectant spray also works well for large areas such as tables and countertops, and bathroom surfaces. Clean these surfaces with soap and water prior to disinfecting. Again, the disinfectant spray to air dry for maximum impact.
4. Mop Up Floor Germs
1 cup of bleach per 5 gallons of water is a solution recommended by the CDC to mop your floors and kill viruses and germs. Please note that this ONLY works for non-porous floors. Bleach and hardwood flooring are not friends!
½ cup white vinegar per 1 gallon of water works well for disinfecting hardwoods and other porous floor surfaces.
Mop your floors thoroughly and allow them to air dry to fend off germs tracked in on your feet! Removing your shoes when you come in the front door is another good practice to reduce floor germs.
5. Clean your toothbrush
Soaking your toothbrush bristles in hydrogen peroxide for 10-15 minutes is a safe way to sanitize it. Just be sure to rinse it thoroughly when you're finished! Hydrogen peroxide can also be used to clean hard surfaces, but it needs to sit for 10 or 15 minutes before being wiped away in order to be fully effective in killing germs.
6. Disinfect All Frequently Used Electronics
This includes smart speakers, TV remotes and buttons, keyboards, phones, tablets, and even debit and credit cards. Use your best judgment depending on the item to decide between using disinfectant spray vs. disinfectant wipes!
7. Cleaning your Clothes
The CDC suggests washing your clothing at the highest appropriate temperature and fully drying them. Laundry bins should be regularly cleaned and disinfected, and disposal laundry bags can further prevent the spread of germs from laundry. Avoid shaking dirty laundry, and always wear gloves or wash your hands well after handling it. Changing into clean clothes when you come home can also help prevent the spread of germs inside. Laundry detergents specifically designed to help fend off viruses can be found on the CDA's full list of approved products, linked below.
Some popular EPA approved disinfectants for killing viruses include:
Clorox Multi-Surface Cleaner + Bleach
Clorox Disinfecting Wipes
Clorox Commercial Solutions® Clorox® Disinfecting Spray
Lysol brand Heavy-Duty Cleaner Disinfectant Concentrate
Lysol Disinfectant Max Cover Mist
Lysol brand Clean & Fresh Multi-Surface Cleaner
Purell Professional Surface Disinfectant Wipes
Sani-Prime Germicidal Spray
(Source: CNN. https://www.cnn.com/2020/03/05/health/epa-disinfectants-coronavirus-trnd/index.html)
Find the full list of EPA approved disinfectants here:
https://www.americanchemistry.com/Novel-Coronavirus-Fighting-Products-List.pdf
First Home Mortgage is practicing social distancing in accordance with CDC guidelines, but our Loan Officers are still always available to help with your mortgage needs! With today's wealth of communication technology, we're able to offer our clients personalized service while making health and safety a priority. If you have any questions about purchasing or refinancing a home, please contact one of our Loan Officers today!