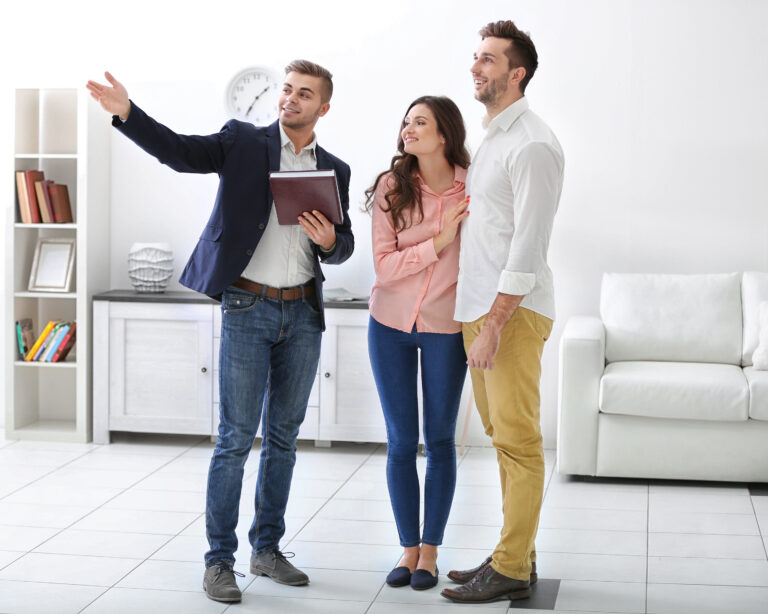 We are in the midst of a booming seller's market. In real estate, a seller's market occurs when the demand for homes is greater than the supply. This is the inverse of what happens in a buyer's market, which is when there is plenty of supply but not as much demand for houses. As the name suggests, a seller's market is great for sellers but can be difficult to navigate as a buyer. Here are some tips for buying a home in a seller's market.
Get Prequalified
Getting prequalified for a mortgage is incredibly important in showing sellers you are serious about buying. Prequalification is an estimate of how much you can afford to borrow from a lender, allowing you to explore specific loan options fitting your financial situation. Knowing that you have talked to a lender and been prequalified shows a seller that you will actually be able to secure a mortgage and therefore are serious about your interest and offer. Prequalification also helps you in your home search as it allows you to set a realistic budget so you don't waste time going after homes that cost more than you're able to afford.
Work with a Knowledgeable Real Estate Agent
You always want to work with a savvy agent when buying a home, but it's especially important when searching in a seller's market. You need to choose someone who is fast to communicate both with you and on your behalf to others. It's also in your best interest to choose someone who has knowledge about and experience in the neighborhoods you're looking to buy in. In some cases, your agent can even offer insight into upcoming inventory which can give you an edge in securing a home as soon as it hits the market.
Stick to a Budget
When a bidding war starts—which is likely in a seller's market—it can be easy to get carried away. When starting your home search, set a strict limit on how much you're willing and able to spend on a home. Exceeding your price limit may get you into the home you want, but it can (and often will) cause financial stress and hardship in the future, so it's important to consider the ramifications of going outside your budget. Look at the bigger picture, like how much the home is actually worth and what kind of payments you can truly afford.
Give Your Best Offer
A seller's market is not the time to go in with lowball offers. It is common in a seller's market to see homes go for above asking, sometimes considerably so. Work with your agent to determine what a strong, realistic offer is going to look like for a given property. Be prepared for bidding wars to break out.
Temper Your Expectations
When inventory is limited as it is in a seller's market, the "perfect" home may not come on the market when you're looking—and even if it does, there's no guarantee you'll be the one to buy it. As the saying goes, beggars can't be choosers, and in a seller's market, you can't be too choosy. This isn't to say you should sacrifice your list of must-haves, but make exceptions to things that can be changed. For example, you can always add on or renovate in the future, but you can't change the home's lot size or location. It's also not the best time to ask for add-ons in your offer, like inclusions or requesting updates be made. In a seller's market, the seller has the power, so buyers should seek to be as flexible as possible.
Personalize Your Offer
In a seller's market, sellers are often faced with multiple offers at once. Sometimes, it's the little things that can make a difference. Consider writing a letter to the seller to go with your offer. Share a little about yourself and explain what you love about the home. This is your chance to appeal to their emotions, not their bank account. Keep it short and sweet and be sure to say thank you. If your offer is one of two comparable bids, this level of added personalization may make yours stand out to a seller.
Are you ready to take on the challenge of buying in a seller's market? Talk to one of our experienced Loan Officers today to learn more about your mortgage options!