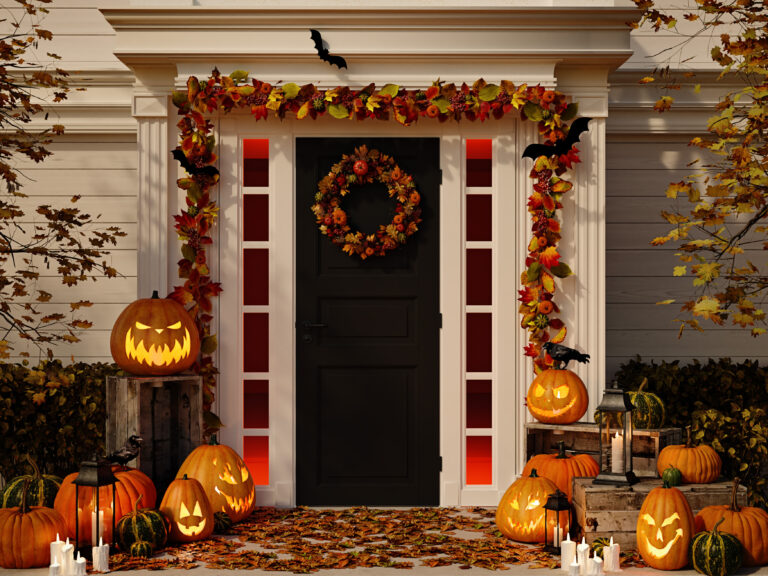 Vampires, witches, and ghosts that go bump in the night may have you shivering with fright, but don't let owning a home top your list of spine-chilling terrors this Halloween. First Home Mortgage is here to lessen your fears and ease the panic regarding homeownership. 
Yes, you may need a down payment when buying a home. But did you know you may be able to put down less than 20%? Some buyers put down 3% or even less, depending on the type of loan, their income, and credit scores.  
Here are some easy steps to follow when making a home purchase:  
Contact a Loan Officer – If you are unsure about where to start first, it is best to consult with a loan officer. They can review your income and expenses and determine what type of mortgage and amount you could qualify for based on your finances.  
Contact a realtor – Once you know the amount of home you can afford, you can have your loan officer provide you with a few realtors to work with in your area. Realtors can help you with areas of interest and types of homes you like based on what you qualify for.  
Your credit – You will want to know your credit score to determine what you qualify for. Remember that you don't need perfect credit to purchase a home, so don't let that scare you off. The average credit score in the United States is 698, based on VantageScore data from February 2021.  
Gather all your documents! – When you put an offer in on a home, the process begins for collection of documentation to verify your income. Make sure you are ready! Some forms collected are W-2, tax returns, and pay stubs. You will usually need two years of documentation. 
Still afraid? Reach out to one of our qualified loan officers who can walk you through the home-buying process to make it less scary!