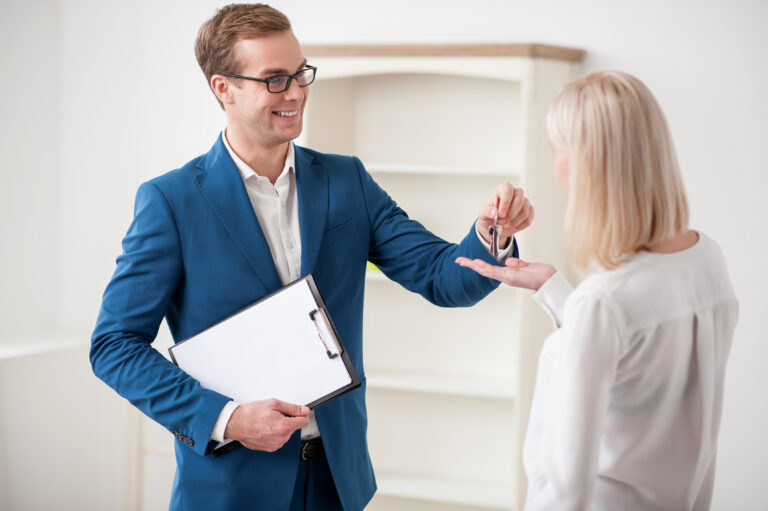 Whether you're buying or selling a home, your real estate agent is going to play an important role. Real estate agents perform a variety of tasks during real estate deals such as organizing the transaction, acting as a liaison between buyer and seller, and offering support to their client throughout each step of the process. With so many real estate professionals available to work with, it can be hard to know how to choose someone. Here are some tips for finding the best agent to work with.
Get Referrals
Ask friends, family, and other area homeowners you know about their past real estate agent experiences. Maybe they had an amazing experience with an agent you weren't considering, or maybe they had a not-so-great experience with one who appears stellar on paper. Even if you consult people you know who live outside the area you're searching, you can learn about things they did or wish they'd done differently while on their own home buying or selling journey. Talking to those who've actually been through the process can help you get a feel for what's important to look for in an agent.
Do Your Research
The internet is an incredible tool when searching for just about anything, real estate agents included. A search as simple as "real estate agents [location]" or "real estate agents near me" can return many results, giving you a great place to start. Most agents at least have a page through their brokerage firm, but many have their own individual websites and social media pages. These can help you learn more about who the agent is and what kind of experience they have. Additionally, there are many sites where you can see reviews left by individuals who've worked with an agent in the past.
Identify What's Most Important to You
You and your real estate needs are unique, and some real estate agents are going to be better suited to working with you than others. If you've never purchased a home before, you may want to seek out an agent who specializes in working with first-time homebuyers. If you're buying an additional property, you might want an agent who specializes in investment properties. Maybe you're relocating and want an agent who has lived and worked in the area for a long time so you know they understand the local market. If you have a particularly busy schedule, you may want someone you know is available outside normal business hours. There are countless characteristics that could be worth considering, but it really comes down to what matters most to you.
Consider Talking to a Lender First
When you speak to a lender before seeking a real estate agent, you're able to better gauge how much you can afford. This can save you time and energy by helping your agent select homes that are truly in your budget rather than simply taking a ballpark guess and ultimately wasting time by viewing listings outside your price range. Some agents have more experience working within certain price ranges than others as well. Getting pre-qualified also shows potential agents that you're serious about buying.
Interview Multiple Agents
In most cases, you probably aren't going to want to go with the very first agent you come across right away. You may think you've found the perfect agent, only to discover they're too busy with current clients or just aren't the best fit for your needs. You should consider and interview several agents. Send them an email or schedule a time to talk. These interviews not only teach you more about the agents themselves but give you an idea of their preferred communication methods and level of availability. How long have they been an agent? Are they full-time or part-time? Do they have references? Have they helped buyers find homes in this area and within this price range? There are many different questions you could ask. Interviewing an agent also gives you a feel for their personality and what they're going to be like to work with. Compare and contrast the various interviews you have to see what—and who—stands out to you.
Go With Your Gut
Once you've done your due diligence, the ultimate deciding factor might come down to a gut feeling. Which agent do you think is going to best serve you? It may be the one with less experience who you get along well with and can tell has a strong work ethic. At the end of the day, there's more to a person than just their credentials, and you should consider a wide variety of factors when making your decision.
Whether you've already found an agent to work with or are still looking for, contact one of our experienced loan officers today to explore your mortgage options and continue on your path to homeownership.