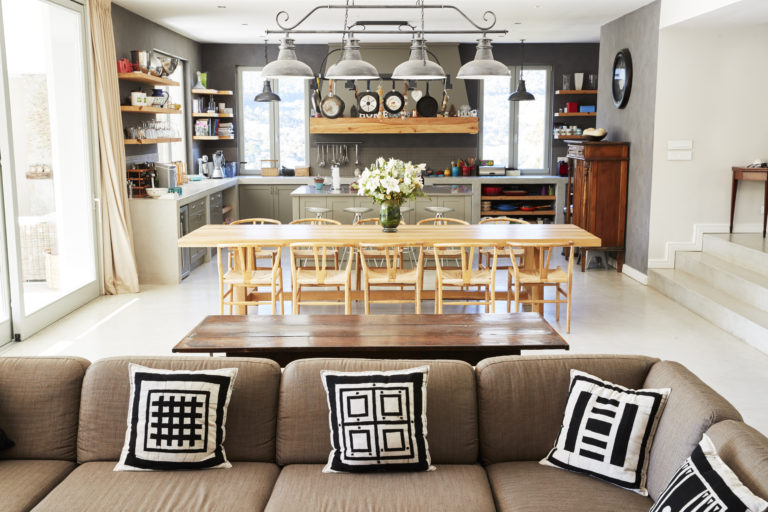 You have finally found your dream home, but there is one small problem; you have no idea how to decorate it! Lucky for you, design apps and websites have quickly become "must-have" tools for anyone looking to update the interiors of their homes. In the past few years, companies such as Modsy, Havenly, and Homepolish , to name a few, have upped the ante by pairing users with professional interior designers, right in the palm of their hands. These game-changing interior design apps and websites offer virtual design assistance for you and your home, working with any budget, style and preference. The concept differs slightly from company to company, but the general idea is to choose from different design packages, ranging in prices, to fit your budget.
How It Works
Take a survey or complete an online style profile that matches you with a designer that understands your vision.
Provide room sizes/measurements and photographs. Be sure to let the designers know if you have any existing furniture or decorative pieces you want to keep in the room.
Designers will then provide ideas, design concepts, layouts and/or floorplans based on your preferences.
From there, you can collaborate with the designer and discuss any changes or updates you may have.
Once you and your designer have pieced together the perfect room, you are then able to purchase any and all pieces shown on the design and have them shipped to your home.
As a busy homeowner, having online design tools ready at the touch of a button is extremely convenient . Between work and social gatherings, family events and vacations, your time may be limited to research an interior designer that fits your budget and understands your style and preferences. These easy to use apps and websites not only allow you to finally make your house a home, but also guarantee plenty of compliments from your guests.