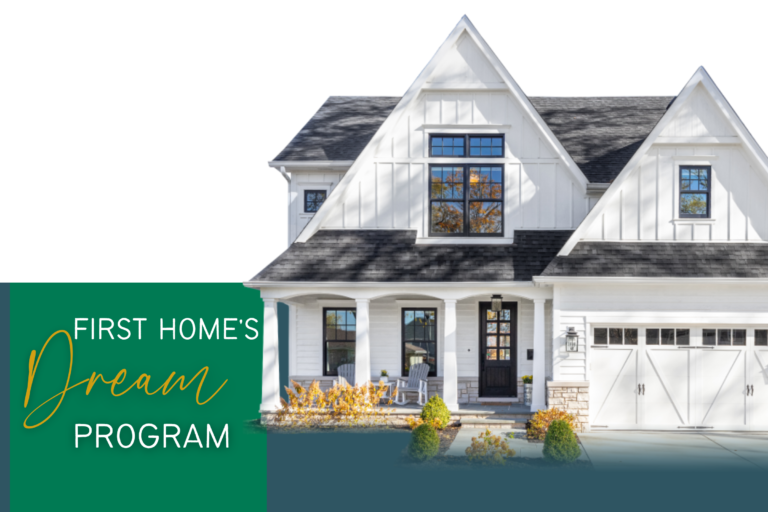 Exciting news for prospective homebuyers looking to enter the market: With the launch of our new First Home's Dream Program, we're offering down payment assistance worth up to $3,000 to low- to-moderate-income homebuyers on conventional 30-year mortgages!
We know that saving up for a home can be a huge challenge, especially in today's housing market. As part of our commitment to making homeownership dreams come true, we've launched this innovative new program to help make homebuying more affordable for those who qualify.
Through First Home's Dream Program, eligible homebuyers can receive up to $3,000 in down payment assistance – which can go a long way towards covering costs associated with purchasing a home. And the best part? This program is open to all homebuyers, not just first-time buyers!
We understand that buying a home can be a stressful and overwhelming experience, but we are here to make the process as smooth as possible. Our team of experts is always available to answer any questions you may have and guide you through the entire process.
At First Home Mortgage, we believe in supporting our local communities and helping families achieve their dreams of homeownership. That's why we recently launched two other initiatives aimed at helping first-time homebuyers, and community service heroes in qualifying professions.
We are committed to making homeownership more affordable and accessible to everyone, and First Home's Dream Program is just one of the ways we're doing that. If you're interested in learning more about this program and seeing if you qualify for this unique savings opportunity, reach out to one of our experienced, qualified loan officers to see how First Home Mortgage can help!