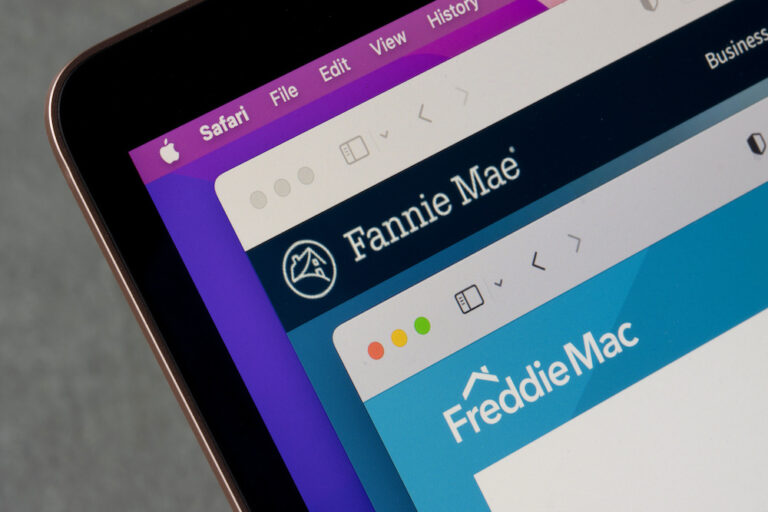 When buying a home and exploring mortgage options, you're likely to encounter different agencies you may not be familiar with. What do these mortgage-related agencies do and why are they important?
Fannie Mae and Freddie Mac
Fannie Mae and Freddie Mac are two separate entities that purchase mortgages from banks. Fannie Mae is short for the Federal National Mortgage Association while Freddie Mac is short for the Federal Home Loan Mortgage Corporation. Both Fannie and Freddie's purpose is essentially to give lenders more capital via the sale of mortgages which, in turn, allows the lenders to continue offering loans to additional borrowers. Fannie is the older organization of the two, having been established in 1938 while Freddie was established in 1970. They have different requirements for the kind of mortgages they purchase, and a key difference between the two is that Fannie Mae generally tends to buy loans from bigger lenders and commercial banks. In contrast, Freddie Mac tends to buy loans from smaller banks.
FHA
The Federal Housing Administration, or FHA for short, is a government agency that falls within the Department of Housing and Urban Development, otherwise known as HUD. The FHA was founded as part of the National Housing Act of 1934 introduced by President Franklin D. Roosevelt as part of his famous New Deal. The FHA offers mortgage insurance-backed mortgages to consumers via specific FHA-approved lenders (of which First Home Mortgage is one). FHA loans are often thought of as allowing individuals, particularly those with lower incomes, to obtain homes they would otherwise not be able to afford. FHA loans are known for their 3.5% down payment and lower closing costs and credit requirements.
USDA
The United States Department of Agriculture, also known as the USDA, is the federal department tasked with overseeing public policy related to agriculture, food, natural resources, rural development, and more. The USDA offers home loans for properties in eligible rural areas to low- and moderate-income households who meet certain requirements. USDA loans offer 100% financing (no down payment required), but borrowers must meet income eligibility; their income can not exceed 115% of the property area's median household income. Check out their online eligibility tool to see if a property is USDA eligible.
VA
The United States Department of Veterans Affairs, more commonly known as the VA, is the executive branch department that oversees healthcare and other benefits and services for military veterans. One of the services offered to veterans by the VA is home loans. VA loans are available to eligible current and former service members and surviving spouses. VA loans are known for not requiring a down payment or mortgage insurance, much like USDA loans, but there are no limitations on where a property may be purchased. To determine if your service qualifies you for a VA loan, speak to a Loan Officer and check out the VA's requirements.
Are you thinking about buying a new home or refinancing your current mortgage? Contact one of our highly knowledgeable Loan Officers today to discuss your financing options.