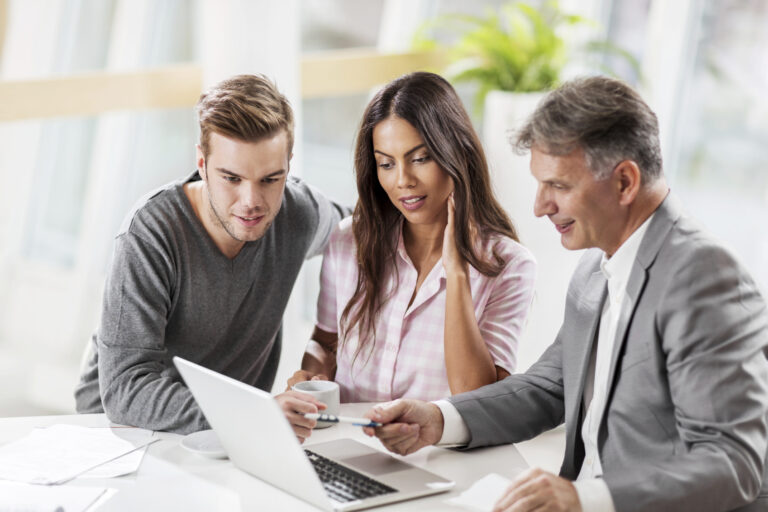 There are a lot of factors to consider when beginning your journey towards a home loan. It can seem overwhelming at first, especially if you're a first-time homebuyer. There are some questions you can ask your Loan Officer that can help clarify the situation and get you on the path to the best possible mortgage solution for your needs. Here are some of the questions that may prove helpful when pursuing a new mortgage.
What Types of Loans Are There?
There are many mortgage loan options available and it's important that you understand what they are so you can ensure you choose the best one for your unique situation. Your Loan Officer should explain the difference between fixed and adjustable rates, the different terms available, and additional special programs you may qualify for. While you don't need to be an expert on every loan option on the market, you should feel like you have enough of an understanding that you know the loan product you and your Loan Officer choose is the right one for you.
Do I Qualify for Any Special Programs?
When it comes to special mortgage programs and loan types, your Loan Officer will need to ask you some questions to learn more about you and your background in order to determine whether you qualify. For example, to qualify for a VA home loan, there are certain military requirements you must fulfill in order to be eligible. Your Loan Officer should also be able to fill you in on various other special programs such as down payment assistance programs or special programs for first-time homebuyers.
How Much Home Can I Afford?
Getting prequalified can help you determine how much you can afford to borrow. Prequalification offers an estimate of how much home you can afford based on your finances and credit. It's beneficial to consult a Loan Officer prior to starting your home search as you'll know what your mortgage budget is so you don't waste time looking at homes beyond what you can afford.
What Is My Interest Rate and APR?
It's important to understand what interest rate you'd be getting on your mortgage loan. You should be able to receive a quote from your Loan Officer. You may also want to discuss locking in your interest rate if it's one you want to ensure doesn't change. Additionally, you'll want to ask about the annual percentage rate, or APR, for your loan. The APR is the annual cost of a loan expressed as a percentage and factors in fees and other charges.
How Much Do I Need to Save for a Down Payment?
How much you need to put down depends on your particular loan type and any special programs you may qualify for. The rule of thumb is generally 20 percent of the purchase price but sometimes you're able to put down far less—or even nothing at all. However, be sure to ask about private mortgage insurance, or PMI, which you'll likely have to pay if you put down less than 20 percent.
These are just a few of the many questions you can ask at the start of the mortgage process. When you work with an experienced Loan Officer, they will be able to answer these questions and more so you have a solid understanding of what to expect. If you're thinking about buying or refinancing, contact one of our knowledgeable Loan Officers today to get your questions answered.