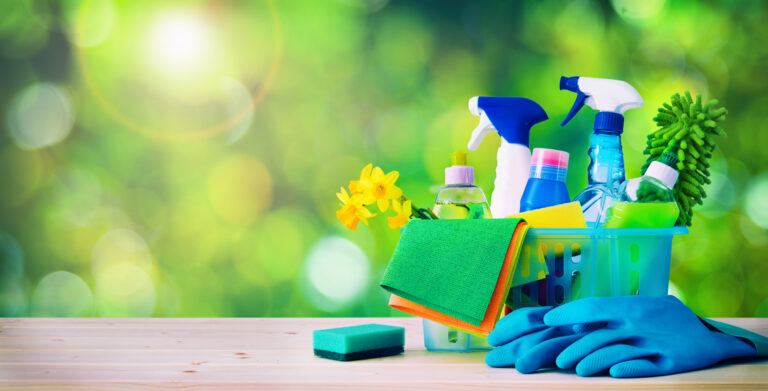 The return of springtime also marks the return of the annual spring cleaning ritual many partake in. Here are some tips for tidying and sprucing up your space this spring.
Spring Cleaning Tip #1: Go Room by Room
When cleaning, taking a room-by-room approach can make things much more manageable. Consider making a checklist for each room you want to tackle, as your tasks for one room may be far different from another. You can prioritize rooms more in need of improvement. Avoiding bouncing from room to room can help you stay on task and avoid feeling overwhelmed.
Spring Cleaning Tip #2: Prioritize Tasks
Figure out what's most important to you. You may want to consider tackling projects and tasks you normally put off or avoid so you get them out of the way. However, it is important not to take on too much all at once which can cause quick burnout. If you need help gaining momentum and getting motivated, try taking on some manageable tasks you know you can knock out easily first. Your main priorities really depend on how much needs to get done and what you feel is most important to accomplish.
Spring Cleaning Tip #3: Focus on Clutter
As important as actual cleaning is—like mopping, dusting, and wiping down baseboards—focusing on downsizing clutter can be particularly important and impactful in sprucing up your space. Identify things you want to donate or sell, things you want to throw away or recycle and things you want to keep. Once you've collected items you want to keep, make sure they all have a particular place to be stored so you always know where to put them away when cleaning throughout the rest of the year.
Spring Cleaning Tip #4: Don't Forget About Outside
Your outdoor space needs attention, too, especially if it was neglected during winter. Clean and declutter your garage just as you would a room in your house. Remember to clean your gutters, fences, windows, patio furniture, and siding as needed and take care of your lawn.
Spring Cleaning Tip #5: Work on Creating Good Habits
Though spring is a great time to get some serious cleaning done, you can cut down on how much you have to do next spring by cultivating positive habits to practice all year long. Start each morning by making your bed. Try taking 15 minutes at the end of every day to tidy up and put things away. Designate certain days for certain tasks, such as laundry on Sundays and vacuuming every Wednesday. Continue taking a room-by-room approach when cleaning.
Are you thinking about refinancing your home or buying a new one? Contact one of our knowledgeable loan officers today to explore your financing options!