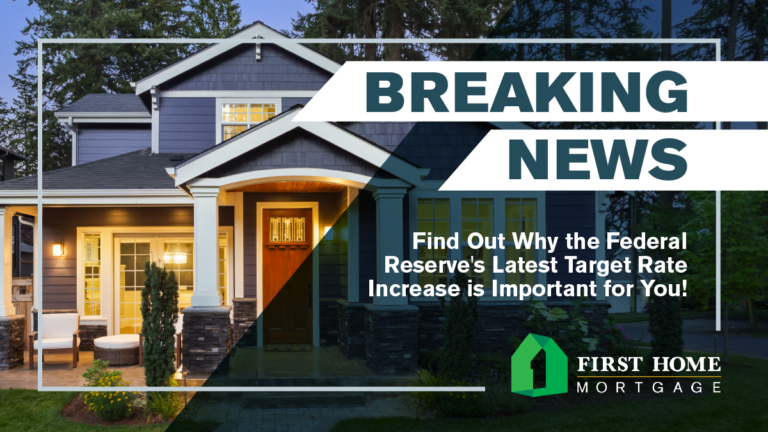 The Federal Reserve's latest meeting just wrapped up, so what are the key takeaways for you?
This afternoon, the Federal Reserve increased the Federal Funds Rate by .25%. It's critical to understand that when you might see headlines about the Fed increasing their target rates, it usually doesn't directly impact the mortgage rate you're able to obtain. In fact, rates for 30-year conventional mortgages have declined by more than 1% over the last few months according to major market surveys.
The Federal Reserve's Open Market Committee implements policies that help to speed up or cool down the overall U.S. economy. Because inflation has been reported at levels above the Fed's stated target, the Fed has been trying to slow down the economy and get inflation back under control. Their primary mechanism to do this is to raise the Fed Funds Rate – the rate that banks charge each other to lend money back and forth. When this rate increases the economy tends to slow down, which helps get inflation back in line.
Believe it or not, today's announcement of a .25% increase in the Fed Funds Rate is actually the smallest increase the Fed has made in almost a year (since March 2022)! This means that the Fed is starting to see the light at the end of the tunnel in our current economy, and we're likely approaching the end of the rate-hiking cycle. Lower inflation means we all have more purchasing power, and our paychecks can stretch further month-to-month!
While today's news is positive, it can still be tricky to navigate our current market. Contact the experts at First Home Mortgage today to stay informed on your homebuying decisions!