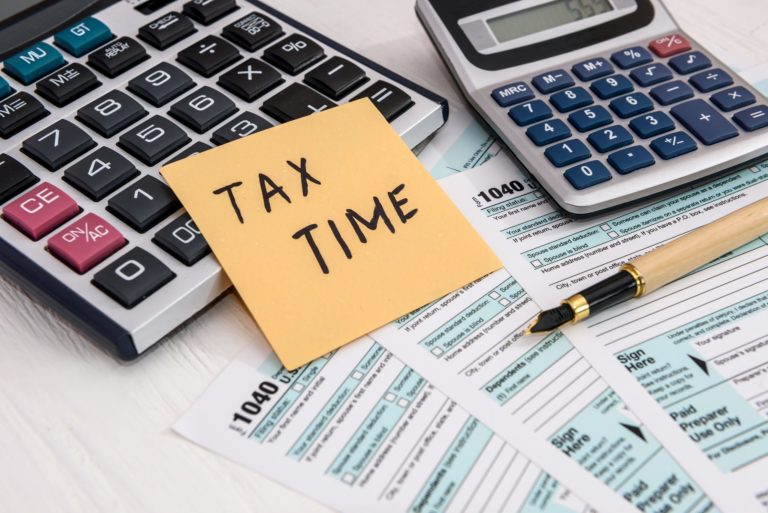 2019 has come to an end which means tax season is right around the corner. Soon it will be time to prepare your 2019 tax returns and it pays to be ready! Getting prepared early can not only save you time and stress but potentially money.  It's especially important if you have experienced major changes throughout the year such as getting married or buying a home. The IRS encourages early preparation and has recently shared a few tips that can give you a head start.
Always making sure you're paid up on your taxes is important. The IRS expects that you will have paid most of your tax bill by the time you file your return. If your taxes are being withheld from your pay, chances are that's enough to cover your total bill and even leaves you with extra for a refund. But keep in mind life events can happen which affect your tax withholding.  You will want to make sure your withholding will also take care of any other income you receive from other sources such as a business or investments.
Of course, you won't start receiving your W-2s or 1099s until January at the earliest, but there are a few things you can do while you wait. Gathering important records and documents ahead of time will allow for a quicker return. Making sure your address is up to date with your employer and investment providers will ensure you receive these forms in a timely manner. Creating a checklist is also very helpful and can be used every year. Look at your old tax records to compile of list of what materials you were sent. Use that list to create a checklist so you know what to expect throughout the tax season. If you have recently purchased a home, there are some additional documents you may need to gather such as the settlement statement, property tax statement, and if you're a first-time homebuyer, your Mortgage Credit Certificate.
When you're all set to file, consider doing so electronically! Every year the IRS is encouraging taxpayers to file electronically for many reasons. Not only is filing electronically quicker and more secure, but it also's easier and highly accurate. Anyone with a bank account is eligible for direct deposit. Meaning your refund will be automatically sent to your bank account, so you won't have to wait to receive the check in the mail.
Now that the holiday season is over, preparing for tax season should be at the forefront of your mind. Taking steps to ready yourself will prove to be beneficial in the future.
Source: https://www.msn.com/en-us/money/taxes/4-ways-to-get-ready-for-tax-season/ar-BBWsZss?ocid=spartanntp