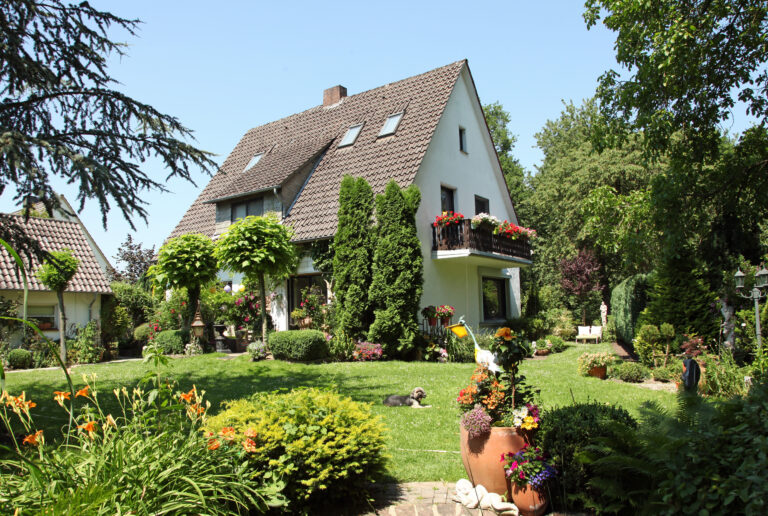 Everyone wants to put their best foot forward when it comes to the first impression others have of their home. Curb appeal is important not only to your guests and neighbors, but it can also have a major impact on potential homebuyers' initial feelings about your property. Most homeowners are so used to looking at their yards every single day, that they can easily overlook areas that need improvement or potential focal points that could really add a wow factor. Read on for tips to properly assess your space and boost that curb appeal to make your home shine!
Experts suggest taking photos of all angles of your yard and analyzing them as if you were an expert – and a stranger! Taking a step back to critically review your property can allow you to see things you might otherwise miss. Take stock of your neighbors' yards as well – what you like and dislike about the general level of maintenance quality. Aim to be at least on par with the other homes nearby, or ideally, to transform your front façade into the best on the block!
Plants that Pop
A gorgeous front garden is a sure-fire way to get the right kind of attention for your home. Flowers in bright colors that compliment the color of your house are the most affordable way to make a big impact. Consider a mix of annuals and low-maintenance perennials, and include some evergreen pieces to carry your garden beds through the fall and winter.
Polished Paint
Chipped paint is not just an eyesore, it can raise questions about the level of care your entire home receives and put doubt in the minds of potential home buyers. Be sure to touch up any damaged paint. Has your paint color gone out of style or faded? A fresh, popular color can brighten up the whole look of your home. Changing the color of your front door and shutters are the easiest and quickest fixes. If you have a Homeowner's Association, be sure and check that any new colors you choose are allowed.
Entry Focal Point
A clear designated front entry is key to the success of your curb appeal. If there is any confusion about which entry is at the front, an easy-to-see and follow path will help visitors find the way. Dress up the front porch with potted plants, easy-to-read house numbers, and other decorations. Accessorize the front door with a seasonal wreath and add an elegant porch light.
Address Eyesores
Some items are essential to modern homes, without being particularly attractive to look at. If a utility meter or AC unit is stealing center stage in your front or side yard, consider ways to screen them from view. Plants, trellises, and easy to install decorative panels are all great options with aesthetic appeal.
Trim and Tidy
Maintenance is a major factor in the curb appeal of any home. Clear away clutter and find an attractive storage solution for it in your backyard if possible. Keep your lawn, shrubs, and trees properly edged and trimmed, and your flower beds weeded and mulched. Rake up leaves in the Fall and water your grass and plants when appropriate in Spring and Summer. Clean and power wash surfaces when appropriate to keep everything looking its best. Your hard work will pay off and your home will impress!
Landscape Lighting
Finally, consider your home's curb appeal after hours. Landscape lighting can beautifully accent your walkways, entryway, and garden in the twilight and evening – times when many house hunters schedule showings since it's outside of regular business hours and they're free to go and take a tour! From spotlights on a statement tree to simple solar lights lining a flower bed, to string lights accenting a beautiful porch railing, the options for outdoor lighting are almost limitless, and fun to explore.
These simple tips will help you bring out the absolute best in your home and wow visitors and neighbors alike. It is also a wonderful feeling coming home to your own gorgeous front yard! Since you took before pictures to assess your needs at the start of the project, be sure to take after photos too so can compare and enjoy!
Are you getting ready to put your home on the market, or considering a refinance to help afford home upgrades? One of our experienced loan officers would love to help! Contact us today!