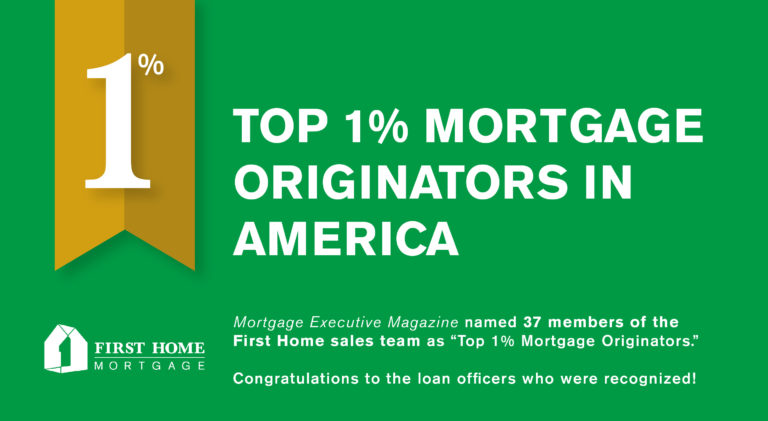 2017 was a big year for First Home Mortgage Corporation.  The Mortgage Executive Magazine compiled a list of The Nations Top 1% of Mortgage Originators.  Included in this comprehensive list is 37 of First Home's very own Loan Originators.
WOW!
To be eligible for such an achievement, each Loan Originator was required to produce a minimum of $30 million in 2017.  These leading mortgage professionals continually dedicated their time and energy and worked extremely hard to make sure their clients received the utmost service throughout the 2017 year.
A BIG CONGRATULATIONS goes to:
Darran Anthony, Marc Aymard, Anne Borghesani, Neil Bourdelaise, Heather Devoto, Derek Evans, Michael Farrell, Karen Dulmage, Carolyn Flitcroft, Jeffrey Halbert, Alex Jaffe, Ann Kavadas-Flaherty, Tammi Lewis, Robert O'Connell, Peter O'Donnell, Michael Nadeau, Tony Olmert, James Moran, Ayaz Rahemanji, Ryan Paquin, Gary Pierpont, Bill Payne, Todd Pede, Timothy Reinhart, Evelyn Perez, Jeffrey Richards, Darren Rickwood, John Savastano, Salvatore Savastano, Bruce Rosenberger, Jake Ryon, Michael Taylor, Gabe Tuvek, Kari Story, Scott Story, David Strassner and David Toaff.
Congratulations top Loan Originators of First Home Mortgage Corporation!