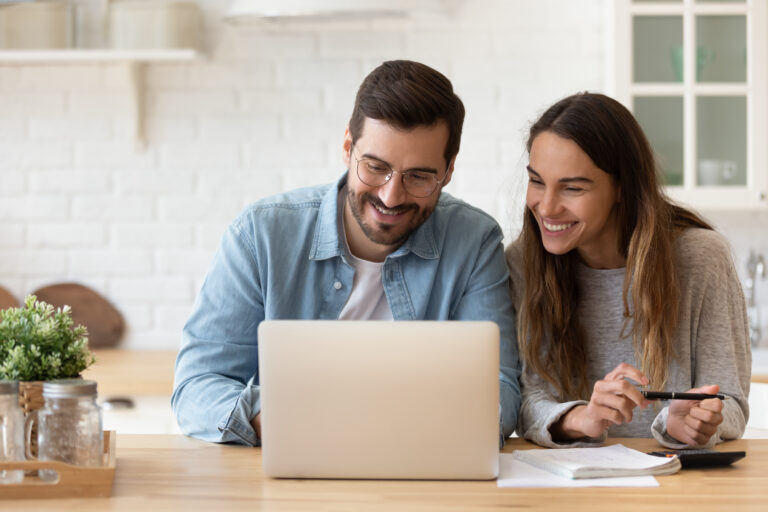 As our world relies more and more on technology, there has been a shift in the mortgage world that has seen facets of the lending process go virtual, at least in part. This has especially been the case in the wake of COVID-19 where people are less likely to meet in person to conduct business. eClosings are an example of how mortgages have become increasingly virtual.
What is eClosing?
Electronic mortgage closing, or eClosing for short, utilizes a secure online portal on a computer or tablet for a borrower to sign all or a portion of their closing documents electronically. Closing itself is the settlement process of obtaining a mortgage where both the buyer and seller of a property review and sign documents in order to transfer ownership of said property and complete the loan. Traditionally, closing documents are physically signed with paper and ink but with eClosings, this doesn't have to be the case. In many cases, some particularly important documents are still signed in-person, such as the deed of trust and promissory note, but if even one document is signed electronically, it is considered to be at least partially an eClosing.
Types of eClosing
There are two main types of eClosings: hybrid eClosing and full eClosing. Hybrid eClosing is arguably the most common type of eClosing, and the type we use here at First Home. Hybrid eClosing consists of a combination of "wet-ink" and electronic signatures and requires the borrower and notary public to meet in person. Full eClosing is when all closing documents are signed electronically. There are two main notary options when using full eClosing: in-person electronic notarization, or IPEN, and remote online notarization, or RON. IPEN requires the borrower and notary to meet in person but all closing documents are signed electronically. Alternatively, RON is when all documents are signed electronically and the borrower and notary meet virtually using video conferencing. RON is the most virtual of the eClosing options as it doesn't require any face-to-face meetings or document signing. Laws regarding RON vary from state to state, with some prohibiting RON altogether, so it's important to see what the requirements are in your state.
Pros and Cons of eClosing
There are both pros and cons to choosing eClosing. One pro is that it allows for greater scheduling flexibility and convenience as it cuts down on the time needed to meet in person or even eliminates it altogether. Another positive is that if document mistakes are detected, they can be remedied more quickly which helps avoid a slowdown of the closing process. There is also the benefit of closing paperwork generally being faster and cheaper when handled online. When it comes to cons, a big one is that it can be difficult for people who are less tech-savvy. Similarly, eClosing usually requires access to a computer or tablet and to a stable internet connection which not everyone has readily available. If someone is not tech-savvy or is skeptical of technology and hesitant to trust an online platform, eClosing may not be the best solution. However, if a borrower is busy or located out of state, has consistent access to technology, and is comfortable using a computer or tablet, eClosing can be an excellent option.
First Home's hybrid eClosing offering is just another way we strive to make the mortgage process as convenient and smooth as possible for our borrowers. If you're interested in buying a home and learning more about our hybrid eClosing, contact one of our knowledgeable Loan Officers today!