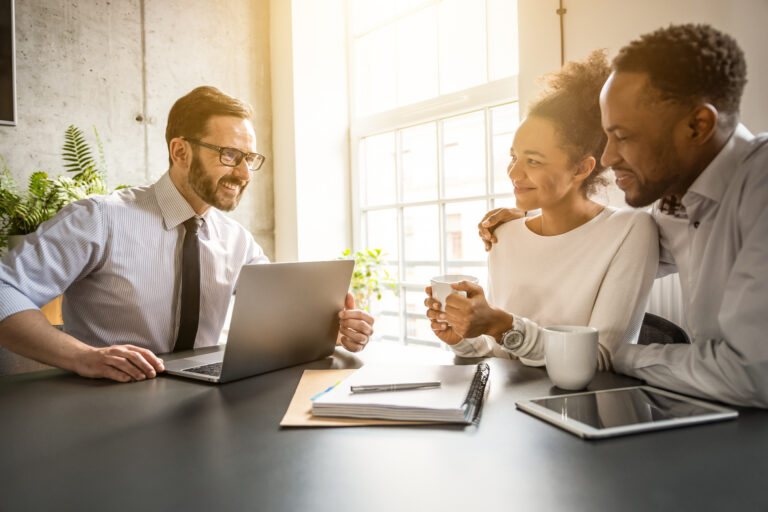 Mortgage insurance protects the lender if the borrower defaults on the loan. Defaults include failure to make payments because of death, medical bills, and job loss. It can be provided by a private mortgage insurance company (PMI) or a government agency such as FHA or VA.
How can I benefit from mortgage insurance on government-backed loans?
The FHA provides borrowers with the opportunity to purchase their home with a smaller down payment and/or lower credit score (compared to conventional loans) in return for the borrower paying mortgage insurance.
How do I pay for private mortgage insurance? Can this be added to my mortgage payment?
Yes! There are different types of mortgage insurance that allow you to pay in different ways.
Monthly
No upfront premium
Versatile and maximum flexibility
May be canceled
Paid with a monthly mortgage payment
Single
Premium paid upfront
Refundable and nonrefundable options
Paid by borrower, seller, builder, or 3rd party
May be financed into the loan amount
The portion may be refundable when canceled
Split
Upfront premium combined with lower monthly renewal
Upfront premium may be paid by the borrower, 3rd party, or financed
May be canceled
Lender-Paid
Paid by a lender or 3rd party
The cost paid via higher interest rate and/or fees
I see that a few of these private mortgage insurance options offer the opportunity to cancel.  How and when can I cancel?
You may ask your servicer to cancel the private mortgage insurance (PMI) once you have paid down the mortgage balance to 80% of the home's original appraised value.  When the balance drops to 78%, the mortgage servicer is required to eliminate the PMI.
 Additional requirements to cancel mortgage insurance:
The borrower submits a written cancellation request
The borrower has a good payment history
The borrower is current with payments
The borrower satisfies any requirement of the mortgage holder, such as:

Evidence that the value of the property has not declined below the original value
Certification that the borrower's equity in the property is not subject to a subordinate lien
If you like to learn more, contact one of our Loan Officers today!