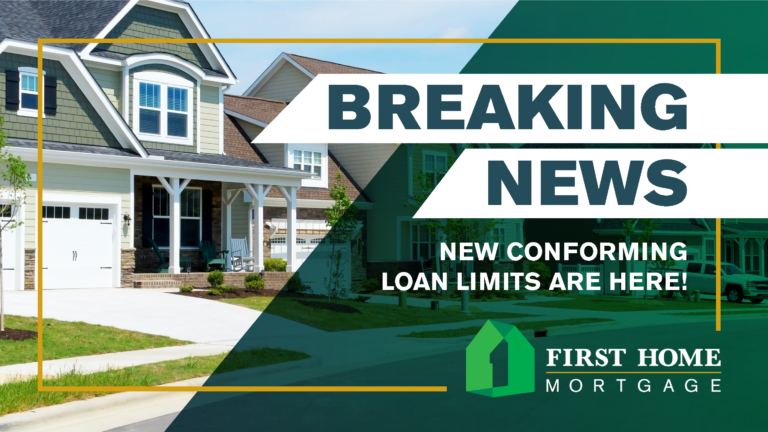 The results are in, and they could have an impact on your home buying journey. Effective today, homebuyers may now borrow up to $726,200 in most counties and up to $1,089,300 in higher-cost areas!
The limit on conforming loans backed by Fannie Mae and Freddie Mac is assessed annually. In September, First Home Mortgage responded to a challenging market by updating the conforming loan limit to $715,000 in most counties and allowing qualified homebuyers the opportunity to borrow above the limit while still enjoying the efficiencies of a conforming loan. Today's announcement pushes that limit even higher to $726,200 for most borrowers.
This news follows the 2021 increase to $548,250 and the 2022 update up to $647,000. Taken together, this represents a 32% increase in just two years. Click here to see how your county compares to the surrounding region — and, as always, don't hesitate to reach out to one of our qualified loan officers with any questions!
Author: James Baublitz, VP of Capital Markets