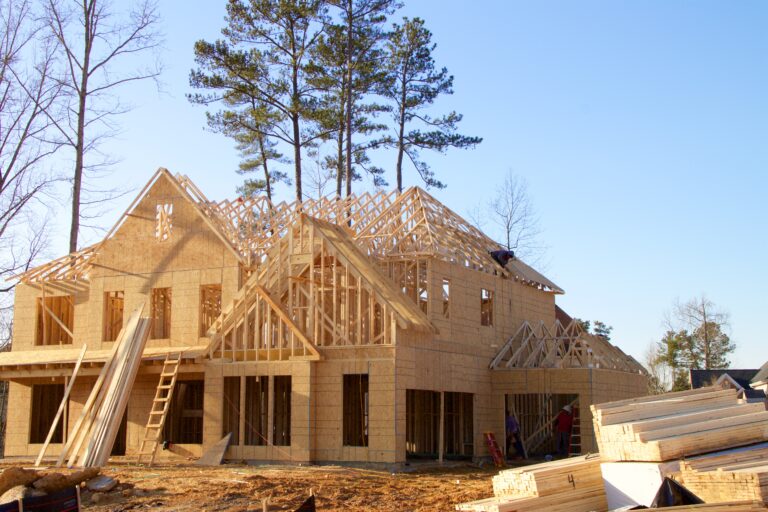 When most people think about mortgage loans, they think of the standard, long-term financial commitment to purchase a home. But did you know there are mortgages available specifically for building or renovating a home too? Keep reading to learn exactly how you can benefit from a construction or renovation loan.
Construction Loans
Construction loans are short-term loans used to finance the building of a new home. Once the home is built, the borrower must refinance into a permanent home loan. Construction loans often have a term of one year. They are used to cover the costs associated with building a custom home, such as building materials, land, labor, permits, and even sometimes permanent fixtures like landscaping and appliances (though home furnishings are generally not covered).
Renovation Loans
Renovation loans are used to finance home renovations, repairs, and remodels. Renovation loans are a good option if you want to renovate your current home or want to purchase a home that needs significant remodels. There are several options for renovation loans; two of the most common are FHA 203(k) loans and FNMA Homestyle loans. FHA 203(k) loans are offered by the Federal Housing Administration. They fund repairs in one mortgage on a primary residence and have a minimum down payment of 3.5%. There are two types of 203(k) loans: Standard FHA 203(K) loans which allow borrowers to finance rehabilitation costs starting at $5,000 and have no maximum. Streamline FHA 203(k) loans provide renovation and repair financing for up to $35,000. Alternatively, there are FNMA Homestyle loans which are offered by Fannie Mae and allow you to purchase and renovate a second home, primary home, or investment property with a minimum down payment of 3% in one mortgage up to the lending limit.
Is a Construction or Renovation Loan Right for You?
Whether a construction loan or renovation loan is right for you is dependent on your unique situation. There are some questions you should ask yourself. If you're considering renovations, is it the right time? Are the renovations going to significantly increase your quality of life and the value of your home? Can you afford a renovation? If you're considering building a home, do you know what your needs versus wants are? Does your current financial situation allow you to move forward with building rather than buying? What kind of timeline do you have for getting into a new home? It's best to discuss your finances and goals with a First Home Mortgage Loan Officer in order to determine the best option for you.
How to Get a Construction or Renovation Loan
Once you've decided you want to take out a construction loan or renovation loan, it's important to take a look at your current financial standing. Do you have a good credit score? If not, you may have to wait until your score improves; credit score requirements vary based on specific loan type, but the higher yours is, the better off you'll be. Do you have enough money for a down payment? Like credit scores, the amount you are required to put down is dependent on the loan product you use. You'll want to make sure you have enough money to put down. How is your debt-to-income ratio? Ideally, it should be below 36%. If you want a construction loan, you should find a licensed builder to work with first. Your lender is going to want to know that you are working with a qualified, experienced builder who will be able to complete the construction of your home successfully and properly. Whether it is a construction loan or renovation loan, you'll want to get pre-qualified. Pre-qualification gives you a solid estimate of how much you can afford to borrow and can help you temper your expectations and begin planning with a concrete budget in mind.
Are you thinking about building your dream home or renovating your current residence? Learn more about our construction and renovation loan options and talk to a First Home Mortgage Loan Officer about which loan makes the most sense for you.