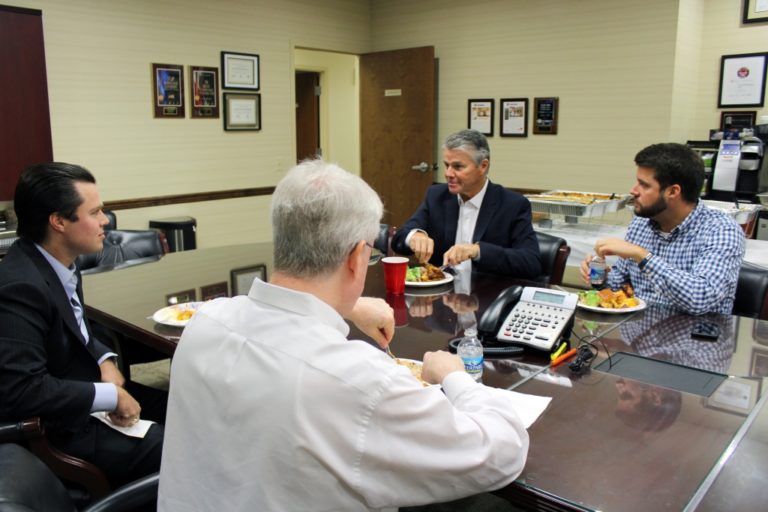 Every year, The Baltimore Business Journal invites nominations for "Baltimore's Best Places to Work".  Employees are invited to complete a survey to provide feedback and consider their workplace as one of the "best". This year, First Home Mortgage was proud to be listed as one of "Baltimore's Best Places to Work" in the large company category.
"As a company, we are always looking for ways to improve our workplace. I cannot say enough about the commitment I see from our employees, not only at our corporate office, but all of our branches. It's important that we foster that commitment by allowing open communication and fun incentives within the First Home offices." commented Dave Waters, CEO.
Despite working in different locations, First Home employees are given opportunities to come together and collaborate. Each year, a "Town Hall" is organized where accomplishments, challenges and questions are voiced throughout the company. "It's important that our employees feel they have a voice, that they can share their thoughts for serious consideration", explains Steven Lagana, President.
Outside of the office, there is continued tradition of 'Family Night' during baseball season. Every year, employees and their families are invited to attend a baseball game together. An entire section is reserved for the company and attendees are given funds for parking and refreshments. First Home encourages group activities such as these to help employees bond outside of the office.
In addition to team building, training for new hires is another major incentive for First Home. The company has invested a lot of time and resources to new employees, specifically those who do not have experience in loan origination
"First Home Mortgage strives to be a 'teaching company'. We provide training to employees who are new to the field, giving them an opportunity to fully understand our business. There is plenty of room for growth here. Our goal is to foster the future leaders of the mortgage industry." said Lagana.
Looking toward next year, First Home Mortgage continues to keep their employees engaged, unveiling a Company Match program for charitable giving and expanding incentives to keep all employees happy at First Home.
Click here to read the full article naming all the BBJ's 2016 Best Places to Work winners.
(Pictured above: Dave Waters, CEO, Chris Louglin, 203k/Renovation Loans, Irv Klein, CFO and Kyle Waters, Secondary Marketing & Operations)