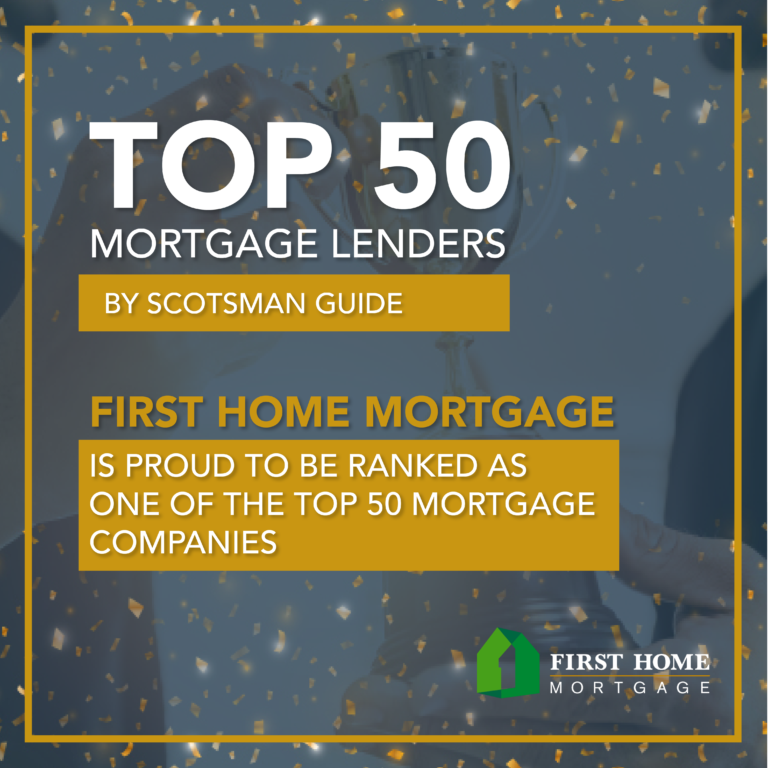 Today, we are proud to announce that for the ninth consecutive year, First Home Mortgage has made the Scotsman Guide 2023 Top Mortgage Lenders! In the Top Overall Lenders category, First Home was ranked among the top 50 lenders – a prominent spot in a crowded field of some of the largest names in the industry.
Scotsman Guide's annual Top Mortgage Lenders rankings, originating in 2013, has long been a trusted benchmark for excellence in the industry. In the words of the publication, the list is "the industry's most comprehensive, verified rankings of the nation's top-producing mortgage companies."
Thanks to the hard work of our talented team of loan officers located across our 31 offices, First Home has been honored to make the list for nine years in a row! For us, it's another indication that our commitment to working with our local communities to deliver first-rate service and exceptional mortgage solutions continues to be noticed.
"We are delighted to be recognized once again as a Top Mortgage Lender in the nation by Scotsman Guide," said Matt Nader, Senior Vice President, Director of Sales at First Home. "This achievement is a testament to the effort, dedication, and commitment of our entire team to providing distinguished service to our clients. Our mission is to help individuals and families realize their dreams of homeownership, and this recognition is just one more indication that we are on the right path."
The Top Overall Lenders for 2023 is available online, allowing industry professionals and mortgage enthusiasts to explore the best-in-class lenders in the country.